Hope United Methodist Church
525 Hunter Ln
​Lone Jack, MO
Be the face of Jesus Christ, through biblical learning, service and love to both our local and global communitites.
Sunday, November 12, 2017"Who Are You?"
Matthew 16: 13-20
8:45am - Contemporary Worship
10:00am - Sunday School
11:00am - Traditional Worship
Sunday, November 19, 2017
​Pastor Darryl Burton"Innocence and Forgiveness"
Luke 23: 34-47
Upcoming Events
11/19/17 - Special Guest Darryl Burton
11/19/17 - Lone Jack Community Thanksgiving Service - 7:00pm at Hope UMC
11/26/17 - 10am Service - Nick and Lucy with Breath of Christ Ministries will be performing.
Sunday, November 19 - Special Guest Darryl Burton

Imagine being arrested, convicted and sentenced to life in prison... all for a crime you did not commit. Would you be able to forgive your accusers? Would you be willing to give your life fully over to Christ and minister to others? Join us on Sunday, November 19th as Pastor Darryl Burton shares his powerful testimony of hope and forgiveness.
Sunday, November 19 - Ecumenical Thanksgiving Worship Service - 7:00pm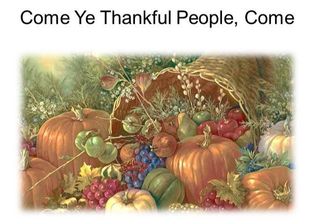 Join us as Hope UMC, Lone Jack Baptist Church and Lone Jack Christian Church come together as a community to offer praise and thanksgiving. The community worship service will begin at 7:00pm. We will also be taking up a collection for the Lone Jack Food Pantry, which serves those in need in our community. All are invited to attend!
---
Weekly Programs
Sunday 6pm: Cub Scouts
Monday 6pm: Boy Scouts
Wednesday 6pm: Kids Klub
Thursday 6pm: 4H
Contact Us​
​
Questions? Prayer Requests? Just contact us!
Hope United Methodist Church
525 Hunter Lane
Lone Jack, MO 64070
816-697-4153
Office hours: Tues-Thurs: 8:30am-1:30pm